Recently we welcomed a school student to carry out an architecture work experience at ACA. Henryk, a year 10 pupil, joined us from Kelvin Hall School.
Henryk spent his time at first introducing and familiarising himself with architectural software Revit. Then, Sonia and Kornel set him task to design his dream house.
Henryk specifically focused on designing the interior of the house using the software. In addition, he researched materials, furniture and features to include.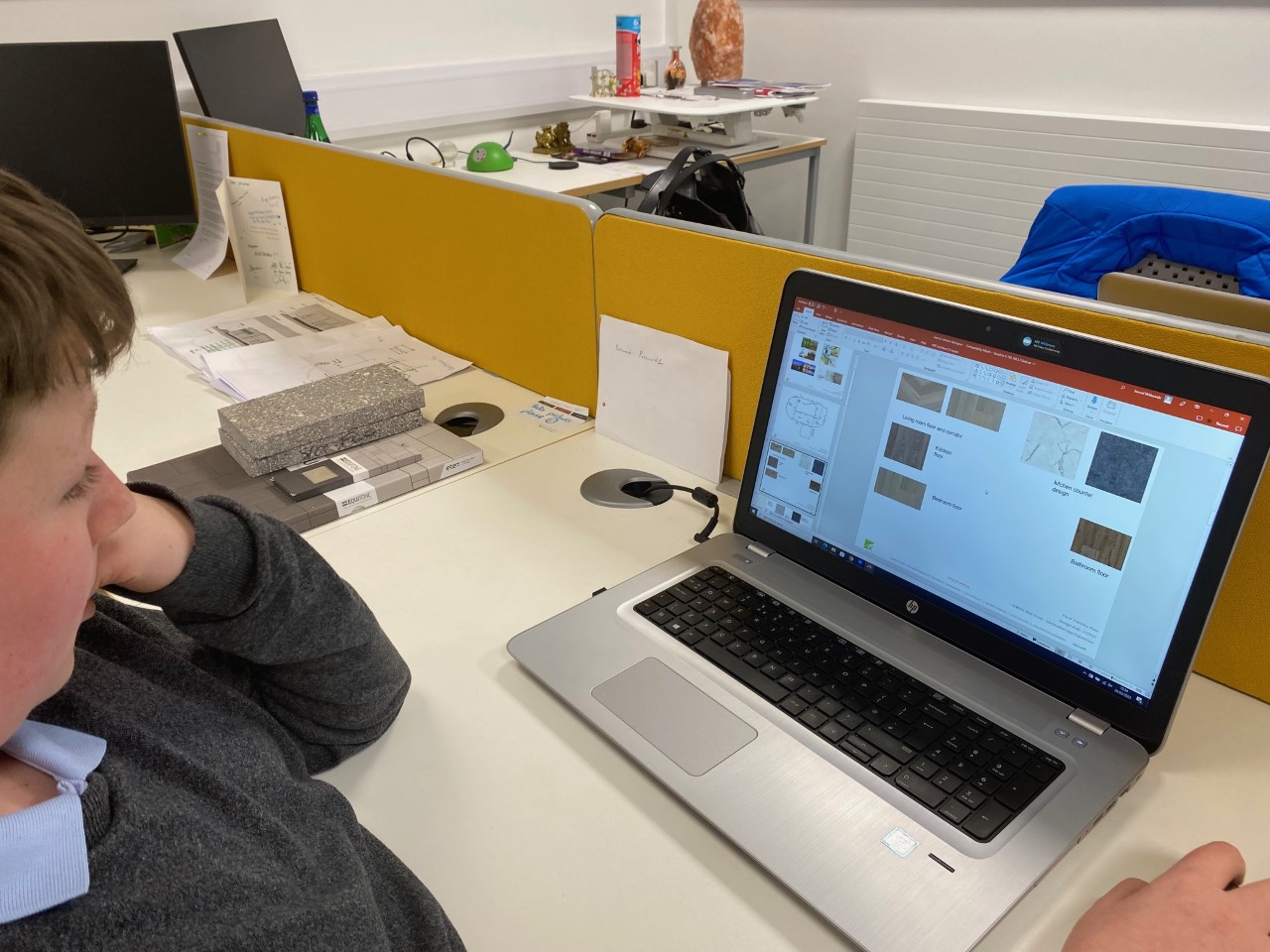 Also, Henryk produced a presentation on his dream house detailing the source of inspiration.
His presentation highlighted the different materials and lighting selected. Henryk had a clear understanding of the vibe he wanted to create, describing, it as "warm" and "calming".
Ollie also attended Kelvin Hall so it was nice that Henryk had someone to relate to. They discussed which teachers remained there since Ollie left 5 years ago.
Ollie explained his career path since leaving school and asked Henryk about his future and what he would like to achieve.
It is great to have relationships with local schools to provide architecture work experiences for young people.
We love being able to introduce students to the architecture and interior design industry.
Hopefully we will continue to inspire many more students!
Please get in touch if you would like to apply for an architecture work experience.