ACA is proud to sponsor Hull Truck Theatre via the Spotlight Partnership Scheme for the 3rd year running!
The Spotlight Partnership Scheme allows companies to contribute to their social corporate responsibilities and showcase their brand whilst supporting the theatre to engage with communities from deprived areas.
For example, 35 "Be the Bridge Tickets" will be donated on behalf of ACA to a school from a disadvantaged area of Hull and East Yorkshire to come and see the theatre's Christmas production, Peter Pan.
ACA regularly attends the theatre's productions with family and guests as 10 VIP and hospitality tickets are included in the package as well as 10 Band B complimentary tickets.
Director of Development, Davide Calogero and Development Executive, Tracey Frankish popped in to ACA with a gift to show their appreciation for our continued support.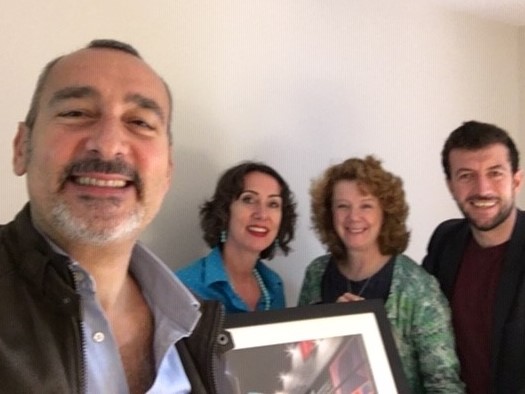 "It's fantastic to have ACA on board with us for another year, Alex and Amelia hold very similar values to ourselves. They want to create quality work that results in happier environments and that's really at the heart of what we do through our community engagement projects. By being a dedicated Spotlight Partner, they enable us to continue such projects."
Davide Calogero, Development Director at Hull Truck Theatre.