We are excited to share that ACA Supports Run With It, a local educational charity based in Hull.
Particularly, Run With It offers a diverse way of learning for children of all ages and abilities. For instance, they teach real life English and Maths skills using unique and stimulating environments. Currently the charity operates in three locations, MKM Stadium, Bridlington Town Football Club and Flemingate Beverley.  What is particularly intriguing is the exposure children gain to associate their English and Maths skills to real life situations.
At ACA we strongly believe in the importance of empowering children and offering them fantastic opportunities.
Run With It – Race Night
Firstly, ACA supported Run With It by attending their family race night at the MKM Stadium in April.  In fact, the fun event helped to raise money for a fourth centre for the charity to operate from.
It's great to know you're supporting a charity as well as enjoying yourself!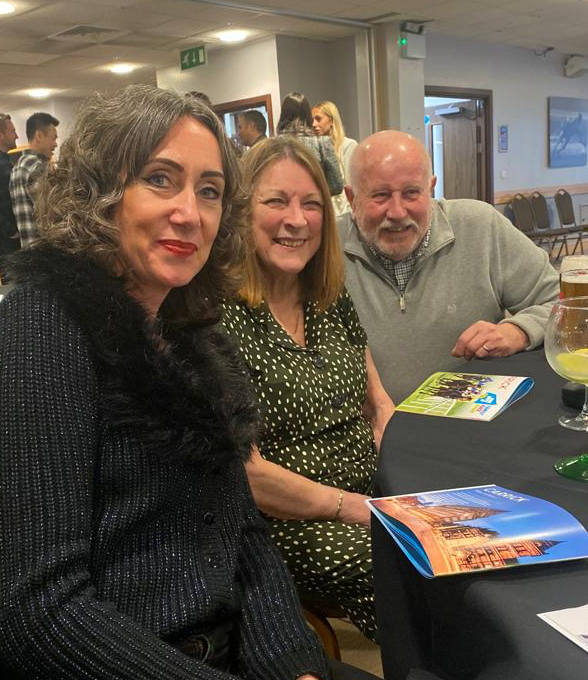 Amelia and family at the Run With It Race night!
Run With It – Educational Support Programme
Secondly ACA contributed towards 20 children from Molescroft Primary School in attending a 6 week educational support programme.
Amelia and Alex Caruso's daughters used to attend the primary school.  In fact, both girls were so happy and thrived there, that ACA wanted to give something back.
Happy girls with Mr Loncaster at Molescroft Primary School
Recently, Amelia and Ollie popped in on the children's third session of the Run With It programme.  We found the children hard at work in the party room at the Beverley Parkways Cinema!
Amelia and Ollie meet Lisa Dawson from Run With It
The Session
Previously, the children had used their map reading skills to look around the shops in Flemingate. Then, the task was to develop a concept for a new shop to fill an empty unit and use their literacy skills to create a pitch! Working in small groups, the children then presented their pitches to the manager of the shopping centre.
It was great to witness Year 4 children gain exposure to concepts such as unique selling points and competitive advantage.
Hopefully, such early exposure can inspire some future entrepreneurs!
Ollie is having a walk around looking at the children's work!
The Children's Big Ideas
There were many creative and entertaining ideas for a new shopping unit, here are some notable mentions:
A fossil shop on the ground floor, with a café upstairs so that customers would have to pass through the shop first.
Also, a dog café which offered "Puppicinos" and dogs ate free with an adult meal on Thursdays!
A Hull KR shop selling merchandise and tickets and even offered free away day travel.
Finally, another shop had all things hamsters downstairs and all things horses upstairs, where customers could try out horse equipment.
There were many more wonderful ideas and the children were very passionate about them.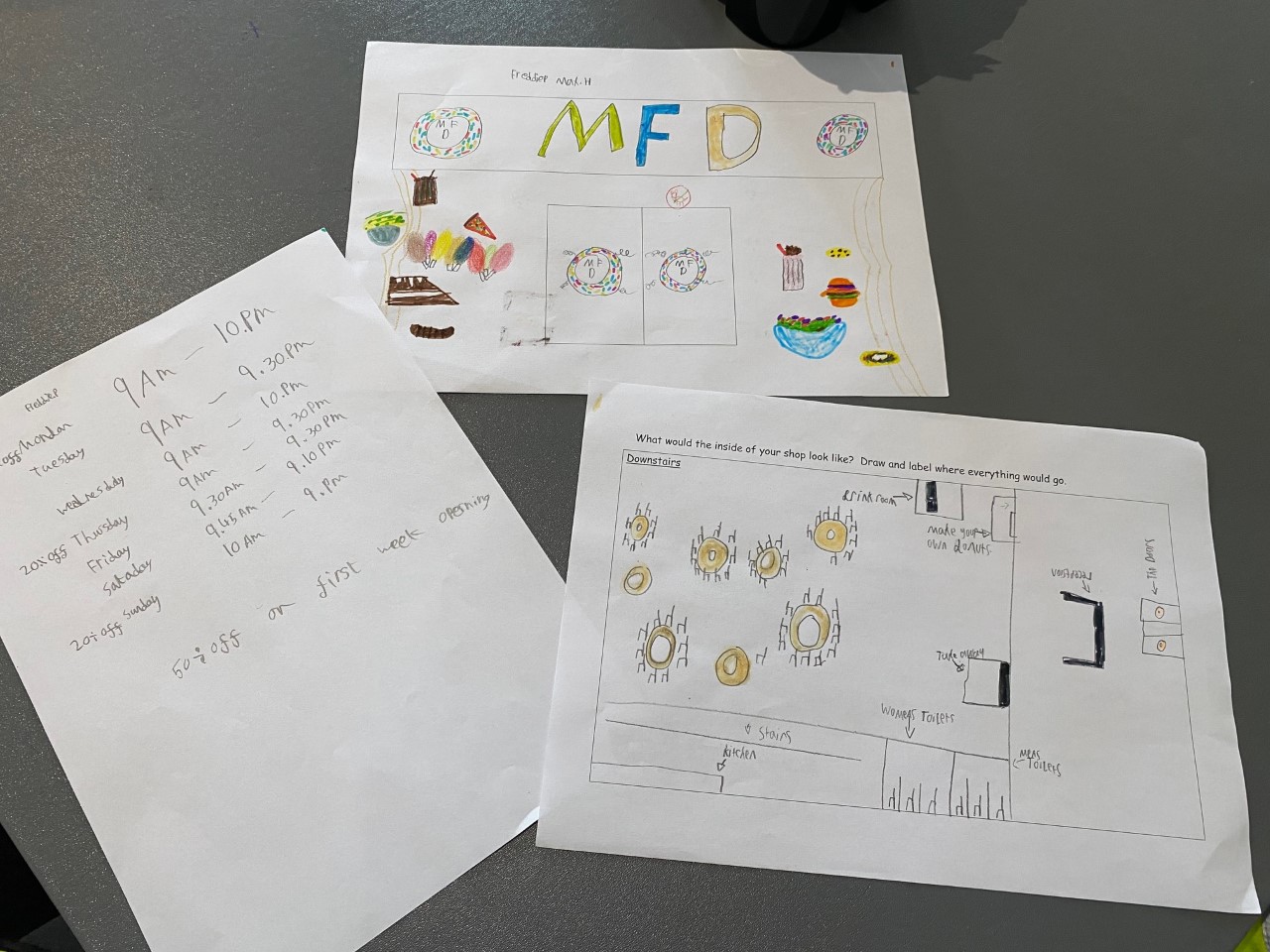 Some ideas for a new shopping unit.
Amelia has a chat with the children about their ideas.
What's next?
In conclusion, we were well impressed!  So much so that we are very keen to continue partnering with Run With It!