ACA were involved in a Gamma Camera Suite design for Northern Lincolnshire and Goole NHS Foundation Trust.
In fact, the brief was to remodel the diagnostic imaging suite to house the gamma camera. 
This project is located at the Diana Princess of Wales Hospital in Grimsby.
We thought it would be interesting to document the process of this project on site. So we followed Alex and Hazar on their site visits and asked them for updates.
At this stage the site has been stripped from finishings and lead plasterboard panels have been installed.
Also mechanical and electrical (M&E) work is being carried out.
Above, the suspended ceiling grid has been installed along with duct work grills.
Internal door linings and doors have been fitted with architraves.
IPS (Internal Plumbing Systems) and the floor trunk have also been installed.
Here, the project is almost complete.
Custom-made furnishings have been assembled and most finishes are done (floors, walls, ceilings and lighting).
The gamma camera is in the process of being assembled and tested before being installed in the room.
The room needs to be of the correct humidity and temperature for the gamma camera so once this is met the camera will be installed.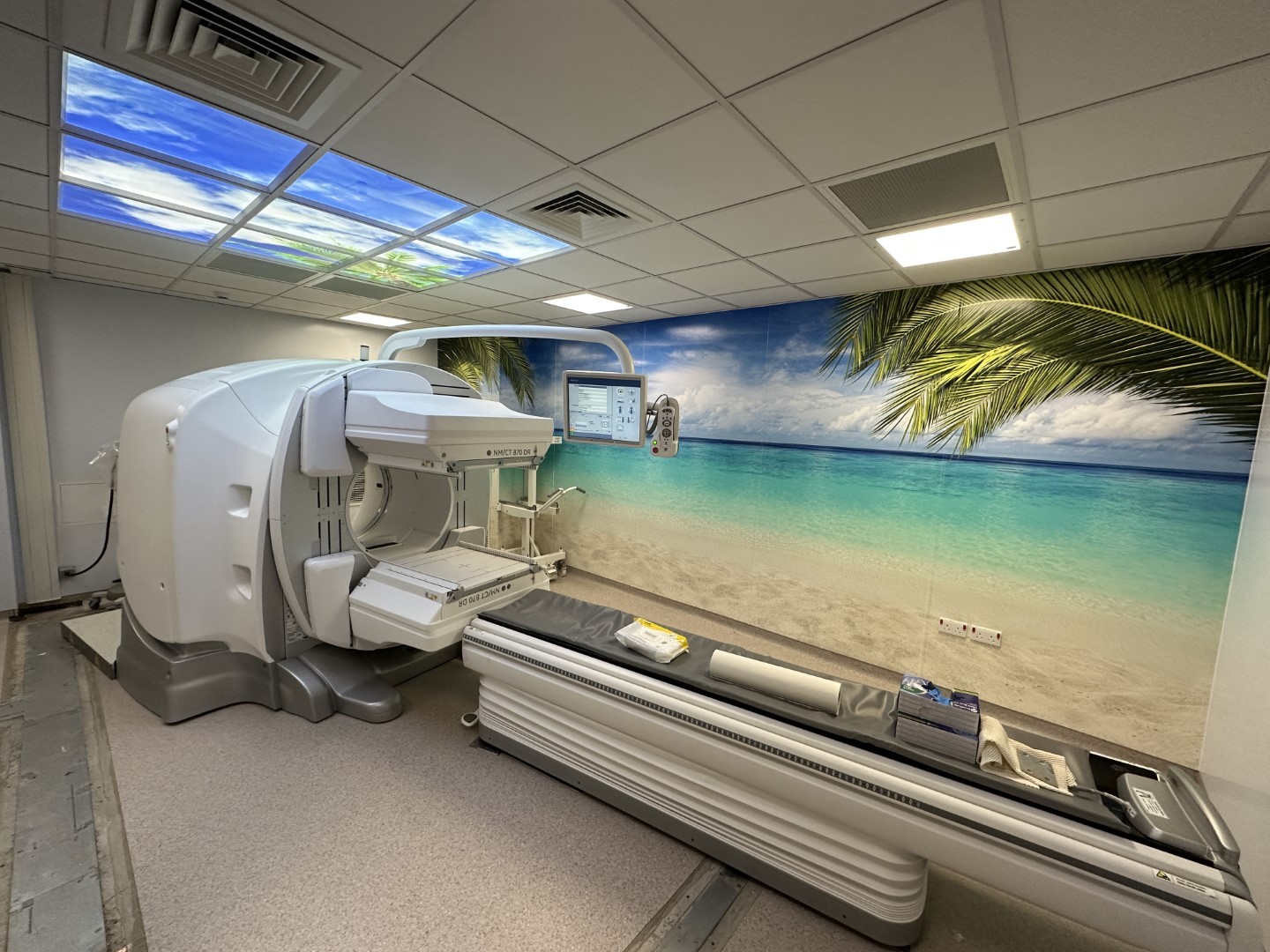 The Gamma camera project is now complete and is awaiting use.
As you can see, we design healthcare spaces to be less daunting and use wall and ceiling imagery to help relax patients.
See more of our healthcare projects.