ACA has recently handed over the new £3m Glebe House Health Centre development!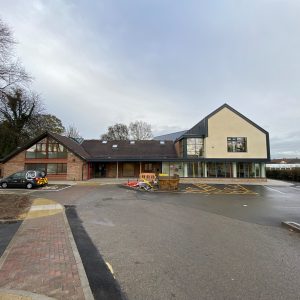 The Brief
Principally, ACA designed Glebe House Health Centre with people in mind to create a therapeutic and dementia-friendly environment.
Moreover, it combines a GP surgery, community services and a retail pharmacy all under 1 roof for ease of access to the residents of Bedale.  In addition, the 500 square metre extension and reconfiguration of the existing building provides an enhanced healthcare facility.
The new building accommodates 6 new treatment rooms, 14 new consulting rooms, a large waiting and reception area.  In addition, there is a pharmacy, office spaces and ancillary accommodation.  Indeed, this provides an "integrated healthcare hub" for the residents of Bedale and the surrounding areas.
The partners at Glebe House Surgery said "We look forward to working with the whole community team out of modern and custom built facilities."
Timeline – The Construction Process
Initially, work began on site in May 2020 right at the start of the middle of the pandemic!
May 2020
Unfortunately, the pandemic did unavoidably cause some delays.  However, the extra time provided the opportunity to rethink certain aspects of the design to become pandemic-proof!
December 2020
March 2021
June 2021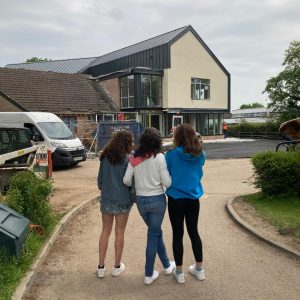 December 2021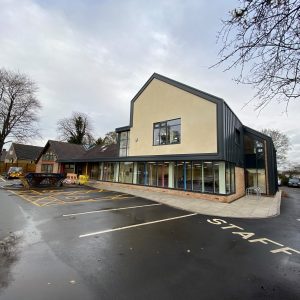 Due to the difficulties of the pandemic this has been a challenging yet rewarding project!
Indeed, ACA provided architecture, interior design and landscape architecture services.  Please get in touch if you have a project in mind!