ACA Designs Primary School Refurbishment
Recently, ACA has designed a primary school refurbishment for Ings Primary School.  Above all, it was crucial to create a safe environment for pupils with special educational needs (SEN). Ings Primary School in Hull, is a Community Primary co-educated day school which caters for roughly 280 school children and 52 nursery children.
Project Background
Primarily, the brief was to create a healthy, safe and fully accessible environment with a focus on wellbeing for children with SEN (ASD). Yet, the challenge is to deliver the project with minimal disruption to the running of the school.
Accordingly, working closely with Hull Esteem and the Sewell Group, ACA has designed classroom spaces to address the children's SEN needs in a subtle way.  Furthermore, ACA provides architecture, interior design and principal designer services for a holistic approach.
The Design
Above all, ACA's design promotes equality of opportunity for children with SEN.  Our design relocates the classrooms towards the front of the school for easy access and to maximise natural light.
Moreover, layout is simple with efficient circulation.  The natural light and materials creates an attractive, pupil-centred environment.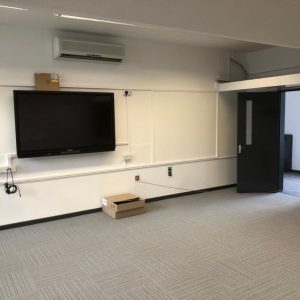 Additionally, you can read more about this project
Currently, we have completed phase 1, with phase 2 to start imminently.
If you have a project in mind, please contact us for a free consultation.