ACA Strengthens Management Team
ACA has always placed a strong emphasis on the management of the Practice with a strong management team.  In fact, ACA appointed Andy Steele, Director of 360 Chartered Accountants in Hull, in early 2020.  Moreover, Andy is ACA's Non Executive Director and assists the Directors with ACA's overall strategy and plans for growth.  Says Amelia Caruso, Director, ACA:
"Andy has seamlessly fit into our management team since day one.  We are both family businesses in the Hull area providing a service and Andy really understands our requirements.  With his accounting background, Andy brings a wealth of knowledge and practical advice to help inform our future plans.  He has also set up and successfully grown his own business and brings this experience to the management team."
Meet Andy…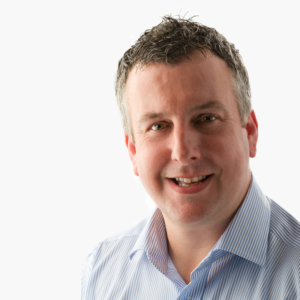 Who am I?
I am both a Chartered and Certified Chartered Accountant who set up 360 Chartered Accountants in 2010.  Prior to that I worked at a mid-tier Chartered Accountancy practice since finishing my A levels.
Unlike many accountants I've been through the process of setting up, growing and systemising my business and enjoy helping the Directors at ACA do the same.
Away from work I enjoy spending time with my family and watching Hull City play across the country.
What were your first impressions of ACA?
I'd been admiring their work from afar on social media (I'm a huge fan of Channel 4's Grand Designs and a keen amateur photographer, including architecture) so when the opportunity arose to help them with their accounting and business growth strategy I was really excited to get involved.
What attracted you to the role?
Whilst looking back is an important part of accountancy, the directors' understanding of the importance of looking forwards and preparing strategic plans convinced me it would be both a successful partnership and an interesting, challenging project.
What has been most rewarding so far?
Starting this engagement during 'semi' lockdown has been a challenge but I'm starting to get to know the team and we've already made significant improvements to the financial systems so that they are almost real time which is very satisfying.
What are your targets for ACA?
To help the management and team achieve their life and financial goals.
Thanks for all your support Andy! 
We are looking forward to continuing working with you throughout 2021 and beyond, Amelia & Alex.