Things have been getting a bit hectic at ACA on the management and administration side. So Amelia decided to seek support from the University of Hull with a Business Intern.
The Need for an Intern
ACA: Why did you employ a university intern?
Amelia:  Alex and I in particular were looking for assistance with the administration and management of the Practice.  We heard about an opportunity with the university of Hull to employ an intern.  We were impressed that the role received approximately 50 applications, 6 of which we shortlisted down to a further 3.
The Candidate
ACA: Why did you select Ollie?
Amelia: Ollie was a final year student studying for a Business Management and Marketing degree. We selected Ollie because we thought he would fit in well with the team. He also appeared quietly confident and had held a few different jobs alongside his studies.
ACA: Why did you apply for the internship and how did you find the application process?
Ollie: I applied for the role as a job at an SME really appealed to me as I understand each employee matters. Additionally, I wanted to learn the workings of a business and also have the freedom to use my initiative. The application process was smooth and I enjoyed the interview. However, I was extremely anxious waiting for the outcome!
First Impressions
ACA: What were your first impressions of the role and ACA?
Ollie: My first impressions were that the office is relaxed and the staff are very friendly and happy to help. The role is diverse and the detailed job description prepared me as much as possible beforehand.
The Role
ACA:  What have you learnt so far?
Ollie: I have learnt about invoicing and using Excel. It has been interesting to write blogs and apply my marketing skills to the website. I have also learnt to use new software such as Xero, Synergy and HubSpot.
ACA: What do you enjoy about the internship?
Ollie: Many things.  Firstly, attending networking sessions is new to me and has been a highlight. I have enjoyed experiencing what happens in these meetings and the highs and lows of entrepreneurship.
Secondly, taking part in an FEO (For Entrepreneurs Only) subgroup with Amelia has been particularly interesting. The group are presenting at the Business Day at Bridlington on 9th of June 2023, which I am excited to attend.
Thirdly, Amelia and I attended a session with the charity Run With It which ACA has contributed towards.  ACA part funded a programme for 20 children from Molescroft Primary school to learn English and Maths in a real life context. It was really nice to see how engaged and enthusiastic the children were learning outside the classroom.  You can read more about our visit here.
Finally, go-karting, a recent ACA team building event was very enjoyable despite coming second!
ACA: What is your favourite part of the job?
Ollie: Surprisingly, I particularly enjoy writing blogs and anything to do with the website. However I also enjoy learning about the business and operations to expand my knowledge.
ACA: What more do you hope to gain from the internship?
Ollie: I hope to learn more about the intricacies of owning a small architecture practice. Also, I hope my business background allows me to be proactive and use my own initiative. Finally, I aspire to progress in my role and have a positive impact on the business.
ACA: How have you found working with Amelia and the team?
The ACA Team
Ollie: Amelia and I quickly developed a great working relationship and system to work together. It is nice to bounce ideas off each other about what is happening in the business. Also I feel as though I've seamlessly fitted in with the rest of the team and I love how multicultural it is.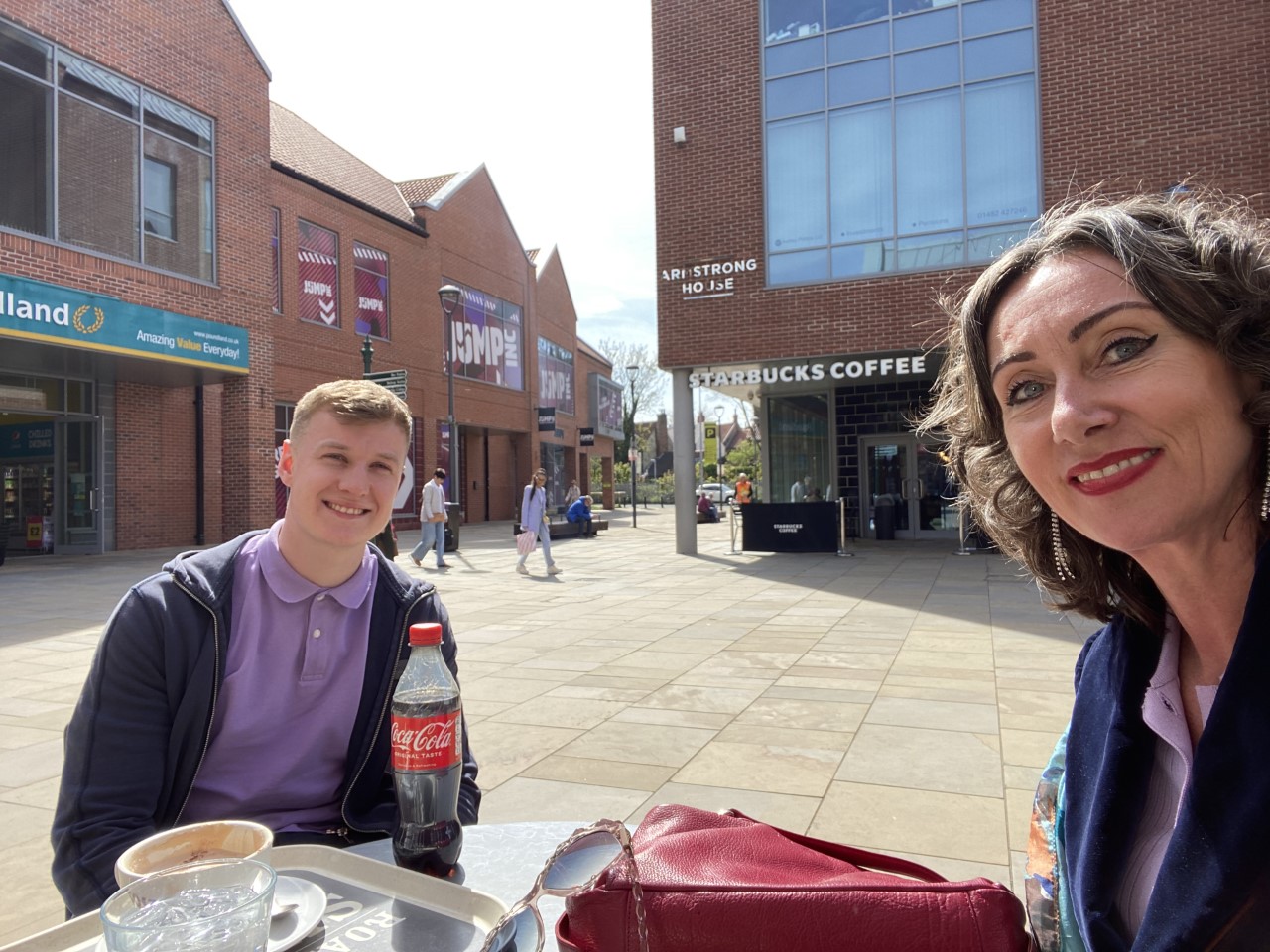 Performance Feedback
ACA: How have you found Ollie's performance?
Amelia: Ollie settled in really well as I sensed he would. We got on really well from the start and have managed to balance teaching/learning new things with working independently. Also Ollie is a quick learner, asks lots of questions and is proactive, meaning he gets things done. So far he has handled anything I have thrown his way and offers suggestions.  He is a great all-rounder and very adaptable, which is exactly what we needed.