Following recent planning approval, it was a real pleasure for the ACA team to attend Millennium Care's groundbreaking ceremony!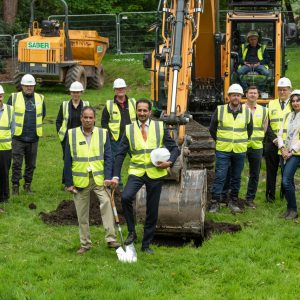 Project Background
In fact, the special day celebrated the first day of construction of Langtree Care Home.
This will form Standish Care Village together with existing Lakeside Care Home and Worthington Lake Care Home!
Indeed, the unique care village will provide complete coverage on all care types and stages in a resident's life.
Hence, nursing, residential, dementia and complex cognitive support will be available within one familiar location.
Groundbreaking Ceremony – The Special Day!
It was such a privilege to participate in the exciting event attended by current residents, staff members, the design team and community stakeholders.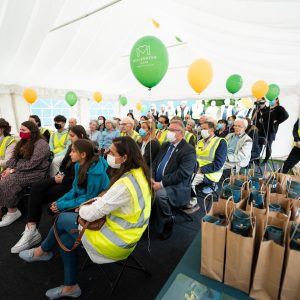 Undoubtedly, the combination of passion, collaborative relationships, aligned values and research creates the foundations for an environment which will improve resident's lives.
Speaking of residents, it was fabulous to see them enjoying themselves at the event.  One of the residents, called Jim from Worthington Lake, opened the ceremony with first dig of the shovel!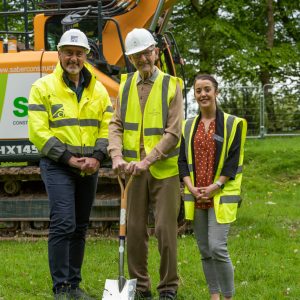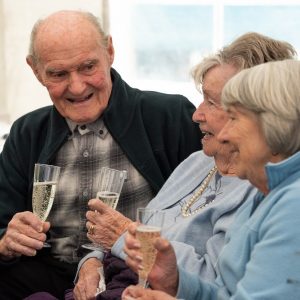 Alex Caruso, MD & Principal architect at ACA said:
Many aspects of this unique design could not have been achieved without the extensive engagement carried with all stakeholders.  All of us at ACA are proud to partner with Millennium Care and look forward to the evolution of Standish Care Village.  Above all we are excited to learn how the community will benefit from it.