Having spent most of last year and a lot of this year at home, it has taught us an important lesson. We have all realised how important it is to have a house tailor-made to our needs.  So, we might have noticed that our house needs some home improvements to add value really be called "our home".
By investing in low-cost, high-return projects, not only will you make your home a more pleasant place to live in, but you will also increase its value significantly.  This means that you will benefit from the investment now, living in a better environment. And you will also benefit from it in the future, should you decide to sell.  Not to mention that if you improve the energy-efficiency of your house, both your wallet and the environment will thank you.
So, what are you waiting for?


Space quality and space quantity
There are many ways you can add value to your space, working both on quality and quantity.
Space quality
Removing an internal wall to create an open-plan kitchen and dining area.
Investing in kitchen improvements such as new flooring, a new worktop, and new cabinet doors
Converting part of the master bedroom into an en-suite bathroom
Installing decking and lighting in the back garden
Converting a cupboard under the stairs into a downstairs toilet
Space quantity
Converting your loft space into a master bedroom, home office, living area, etc.
Building an extension
Building a garden room or outside playroom for the kids
Building a new driveway
Converting your garage into a living space
Improving space quality
What is the best way to add value to a house?
Before you consider extending, think about how to improve the existing layout. Maximizing floor area is usually the most reliable way to add monetary value to a home.
Maximize the layout
First, contemplate improving the main living spaces and how they work together. Extending your kitchen is one of the most profitable renovations you can do, and adds on average 10% to the price of your property.
And you could do so by simply re-arranging the kitchen and dining area and create an open space living area. So, draw up a simple floorplan of the existing layout and play around adding and knocking down internal walls.
Also, think about making use of circulation space such as halls and corridors that may not be needed in a more contemporary home.
But be careful!
Removing walls is no joke, and an architect's advice before engaging in any work will make everything easier. Not to mention the expertise an architect will bring in designing the new layout.
Before removing walls, you need to work out which are loadbearing. This is why it is always best to consult a structural engineer. Structural walls can be removed but will need to be replaced with steelwork. This will require calculations by a structural engineer or building surveyor. And if you plan to add new stud walls to divide existing space remember to add acoustic insulation.
Every home is different and chatting with an architect will make your life easier.
Split a house into flats.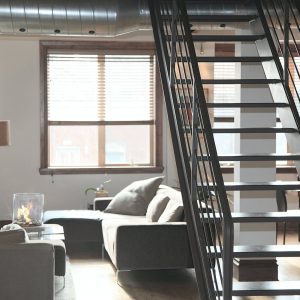 Converting a house into flats is popular in big cities, but even if you live in a smaller town, this could be the right choice to add value to your house.
It could add a 30% potential value, but before you begin a project, you need to do some research to check that there is a demand for flats in your area.
You will need the help of an experienced architect to help you through the design, planning permission, and building control systems.
Improving Space Quantity
Convert your garage to living space
If you are not using your garage to house a car, it could make sense to convert it into a living space, especially if you have parking space outside.
By doing so, you could add a potential value of 15% to your house.
Firstly, you should check that your garage is suitable for conversion and whether you need planning permission. In many cases, the work involved in converting a garage will be classed as permitted development, so you won't need planning permission. However, it is always better to check with your local planning authority.
And even if it doesn't need planning permission, remember that it is always subject to building regulations.
Loft conversion to add a bedroom
An extra bedroom can add up to 15% to the value of your home, especially if it comes with an en-suite bathroom. Most lofts can be converted, but it's better to ask the consultancy of an architect before you start.
The types of conversions available range from a roof light conversion, which needs the least amount of structural work, to a more expensive mansard conversion. With a mansard conversion, one or both slopes of the roof are replaced with a new structure with steeper sides and an almost flat roof.
They generally need planning permission, but most of the loft conversions are considered permitted development.
Check with your local planning authority as there are some complex rules.
Add value with energy-efficiency improvements
High energy efficiency can add a value of up to 20% to your house.
People are not willing to live in an inefficient house anymore, and they are certainly not willing to pay extra for a house if it needs its energy efficiency upgrading.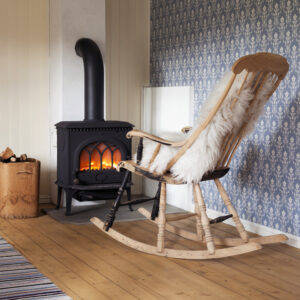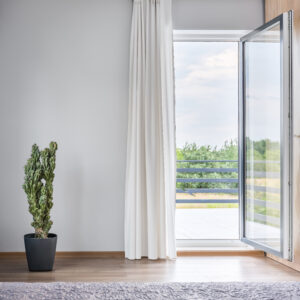 Energy Performance Certificates (EPCs) are needed whenever a property is built, sold, or rent. And you must order an EPC for potential buyers and tenants before you market your property to sell or rent.  Not to mention how much you will be saving every month, and how the quality of life will improve. By the time you may decide to sell, the project investment will be re-paid by what you save every month.
You can read more about it here.
Make the right choice, we are here to help you!
A full-service architecture firm like Alessandro Caruso Architects can assist you in making the most out of your home if you live in Hull, Beverley or the surrounding villages in East Riding of Yorkshire.
If you are not sure what will be the best option for you, do not worry, just call us.
And in the meantime, if you want to see some of our residential projects click here https://aca-i.com/projects/
With this post, we are adhering to the RIBA campaign Work with an Architect