What is the World Alzheimer Report 2020?
The World  Alzheimer Report 2020 is a global perspective of dementia design from countries all over the world.
It is a 2 volume report including 84 case studies pioneering design for dementia. For example, the report looks at the inclusion of people with dementia in every stage of the design process.  Also, it highlights adaptations in the role of design due to the coronavirus pandemic and future implications. Amongst other things, the report covers a cross-cultural angle reflecting regional and economic differences. Moreover, it considers low to middle and high-income countries and urban versus rural settings.
3 ACA Dementia Design Case Studies Featured in the Report
We are proud to have 3 of ACA's case studies featured in the report which enhances our reputation as specialist architects in the healthcare sector!
First of all, in volume 2 page 59, ACA's Copper Kettle Café appears.
In fact, the café forms part of ACA's wider interior design services on behalf of Abbeyfield the Dales at Fernbank Extra Care in Bingley, which also features on page 202.  If you are interested in how ACA applied specialist dementia design principles you can read our case study.
In addition, ACA provided specialist mental health architect and interior design services at Maister Lodge in Hull for Humber Teaching NHS Foundation Trust which features on page 211.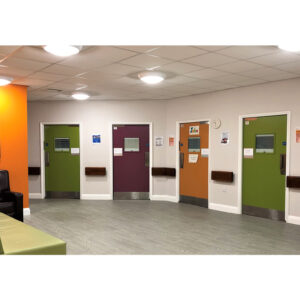 Why not have a read of what the reports have to say about our projects on pages 59, 202 and 211 of the World Alzheimer Report 2020?
ACA's Specialist Background in Healthcare Architecture and Interior Design
In essence, ACA's mission is to improve people's lives through design, creating happier and healthier experiences for everybody.
Amongst our extensive portfolio, the healthcare sector is where we see the most impact on people's wellbeing through good design.  For instance, ACA carries out post-occupancy analysis on each project.  This insight provides us with lessons learnt and measures how our designs meet the requirements of all users.  Alex Caruso is a Director of the Design in Mental Health Network, leading the international workstream, where knowledge and best practice is shared internationally.  Moreover, Alex studied Dementia Design at the University of Sterling under Professor Mary Marshall.
We also believe that good design is for everyone and not just for people with dementia.  Therefore we transfer many of the specialist tricks such as the selection of colour schemes for mood and wayfinding to projects in other sectors such as schools and offices.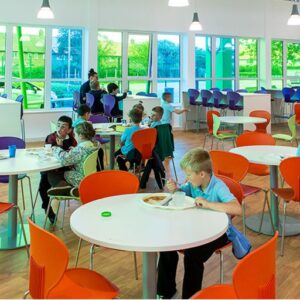 If you have a project in mind you would like to discuss, please get in touch for a free consultation.